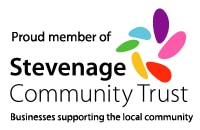 At JCA we believe in making a positive contribution towards our environment and community and we continuously contribute directly and indirectly to the societies in which we work.
We focus our efforts on our core values of trust, honesty, transparency and quality.
Within JCA, we pursue energy reduction schemes and adhere to a strict recycling procedure throughout the business. We are fully committed to improving environmental performance across all our business activities and will encourage our clients, supply chain and other business partners to do the same. Our objectives include the reduction of use of natural resources through improving paper use efficiency and reducing energy usage at our registered office. Also the minimisation of harm to the environment through reducing F-Gas/ODS loss from maintained stationary refrigeration equipment and minimising our waste to landfil.
OUR ETHOS
Incorporated in 2004, our expertise was founded by a management team of highly experienced engineers with over 100 years combined experience within the industry. We believe in offering our clients a first-class service at all times and it is our mission to provide engineering and business excellence and to be recognised as leading our industry in innovation and service.